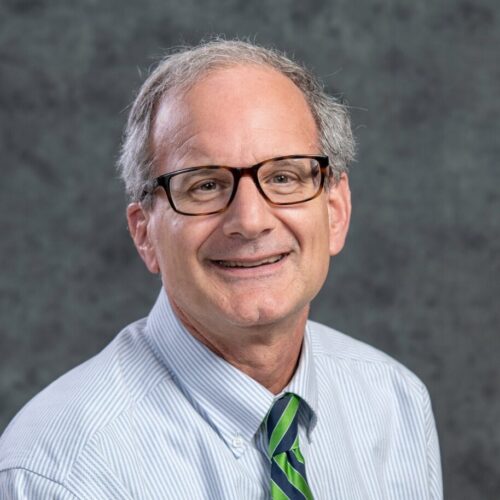 Michael Maruca, Head of School
Mike graduated from Bates College in 1980 with a degree in Comparative Religions. He was a member of the Society of Jesus from 1980-1996, and earned a Master's in Philosophy from St. Louis University and a Master's of Divinity from Weston School of Theology in Cambridge, MA. He was the founding director of Sacred Heart Center in Richmond and, for ten years, the Middle School Head of The Steward School, also in Richmond.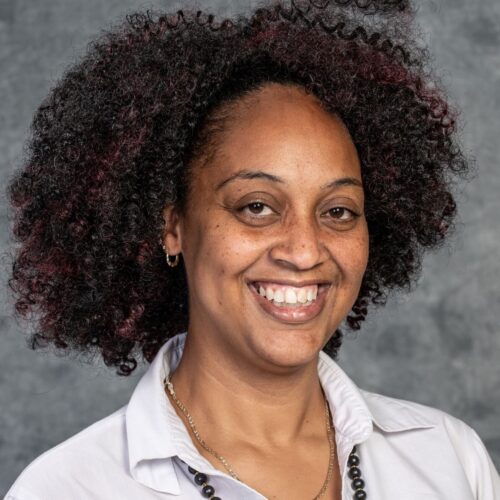 Yolanda Gilliam, Principal
Yolanda was born in Pittsburgh, PA. She graduated from Virginia State University in 2004 with a degree in Health & Physical Education (K-12). For four years she taught math and PE to 6th through 8th graders with the Petersburg Public School System. She has been helping AJC students stay on track to succeed since 2010.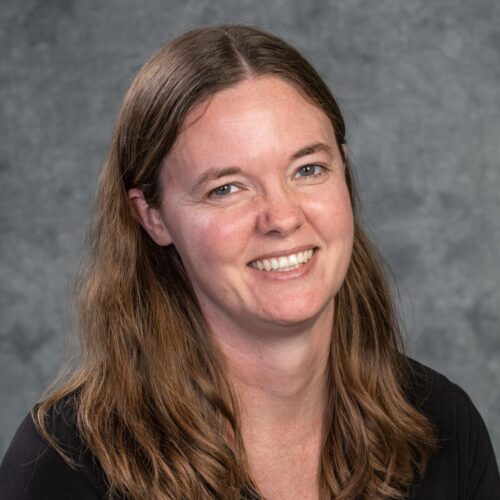 Katye Snipes, School Administrator
Katye graduated from Virginia Commonwealth University with a degree in Spanish and Religious Studies. She worked with children at Pine Street Baptist and SynerGeo for a few years, then went on to graduate school at Mercer University's McAfee School of Theology in Atlanta, GA. She earned her M.Div. with a concentration in Urban Ministry, then moved back to Richmond with her husband in 2008 and worked at another local non-profit before joining us at AJC in December 2009. At home, she enjoys spending time with her two boys and her dog Molly, who sometimes gets to visit the school!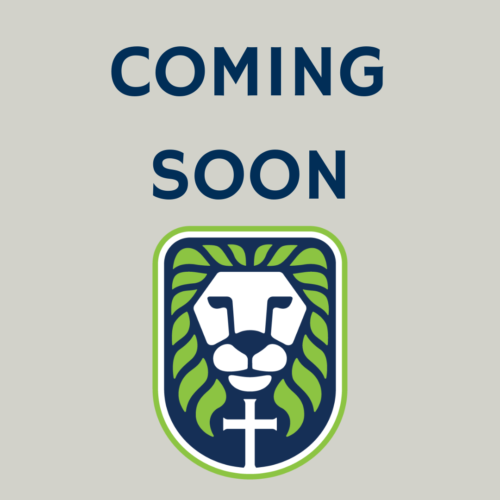 Tanisha Moyer, Lower School Administrator
Tanisha graduated from Strayer University in 2022 with a Bachelor's of Business Administration. She began volunteering as the President of the AJC Parents' Association in 2017. In2019, she was asked to join the School's Board or Directors to be a voice for the parents. Tanisha joined the AJC family as the Lower School Administrator in 2022. Outside of work, she can be found at one of her son's sporting events or just simply living life.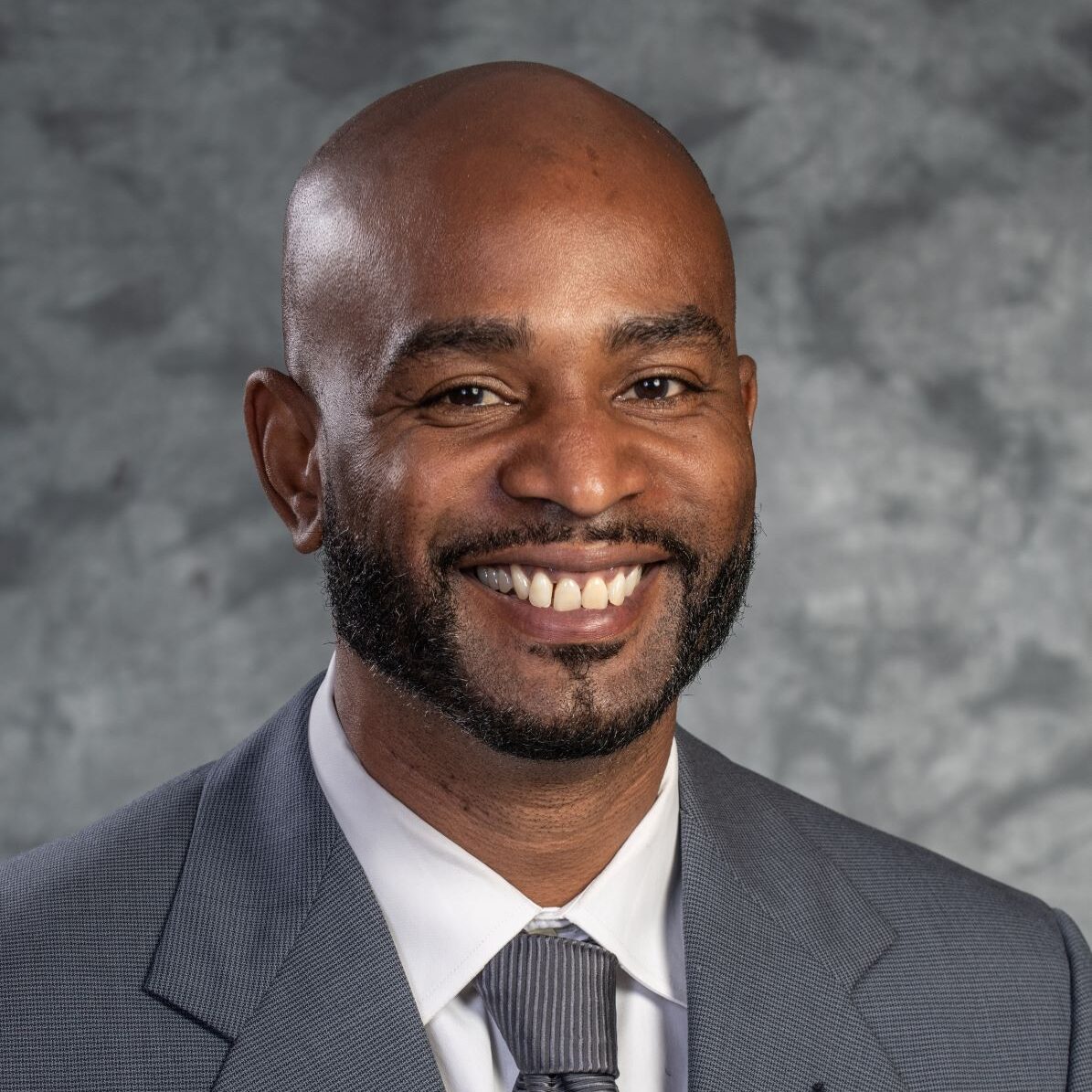 Linton "Coach" Wade, Athletics Director & Dean of Students
Linton was born in Kinston, NC. He was an army medic for five years, serving in Baumholder, Germany. He went to Cameron University in Lawton, OK then transferred to Virginia Commonwealth University. He graduated from Purdue University earning a bachelor's degree in Professional Studies. Here in Richmond, he has worked with Peter Paul Development Center and has substitute taught and tutored around the city. He joined us at AJC in the summer of 2011.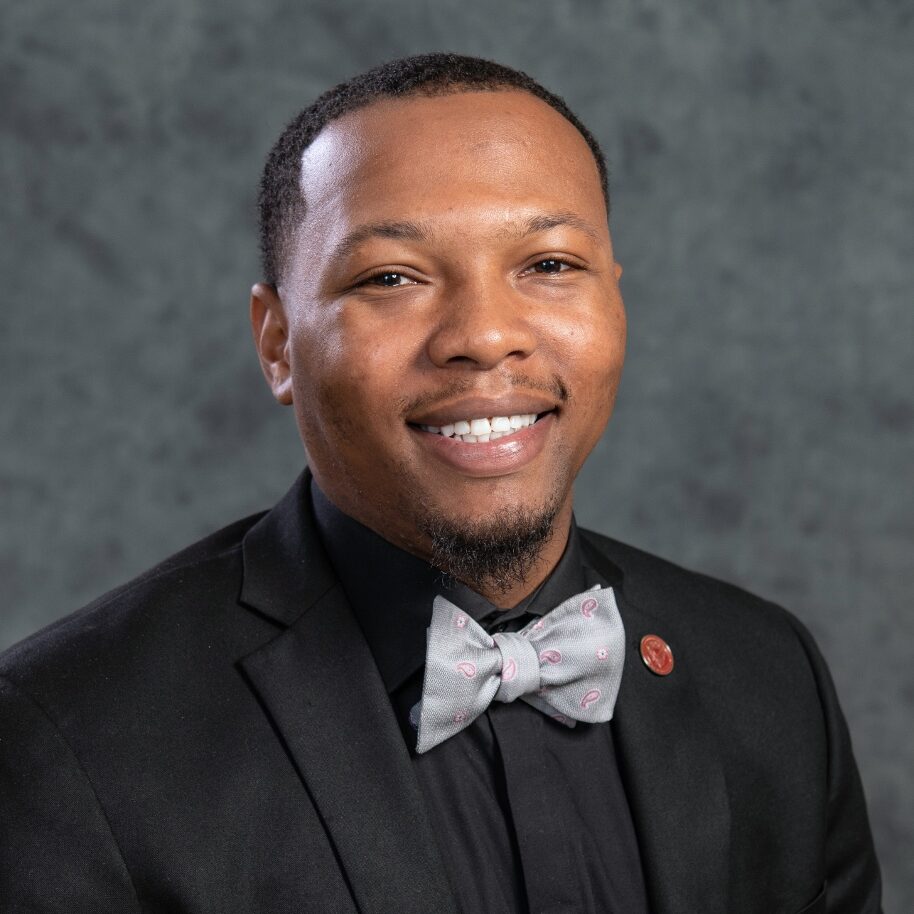 Micheal Crane, Lower School Dean of Students
Micheal is known by kids in the East End as "Mr. Mike." Over the past four years, he has worked tirelessly to provide for his students at Martin Luther King, Jr. Middle School, Armstrong High School, and multiple locations of the Boys and Girls Club. Micheal serves out of the classroom as a mentor for East End children throughout the year. He is a native of Atlanta, GA, but happy to call Richmond home. He is a graduate of Bethune Cookman University (BS in Educational Studies) and the University of Richmond (Masters of Education). He also is a very proud member of the Kappa Alpha Psi Fraternity.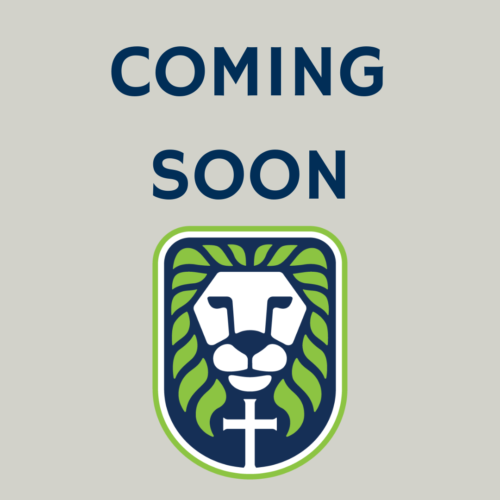 Kate Abbott, 1st Grade Classroom Aide
Kate plans to graduate in the Spring of 2023 from Virginia Commonwealth University. She is working towards a degree in Social Work and plans on furthering her education post-graduation. She loves working with the students at AJC and is really excited to continue this opportunity during her final year of college.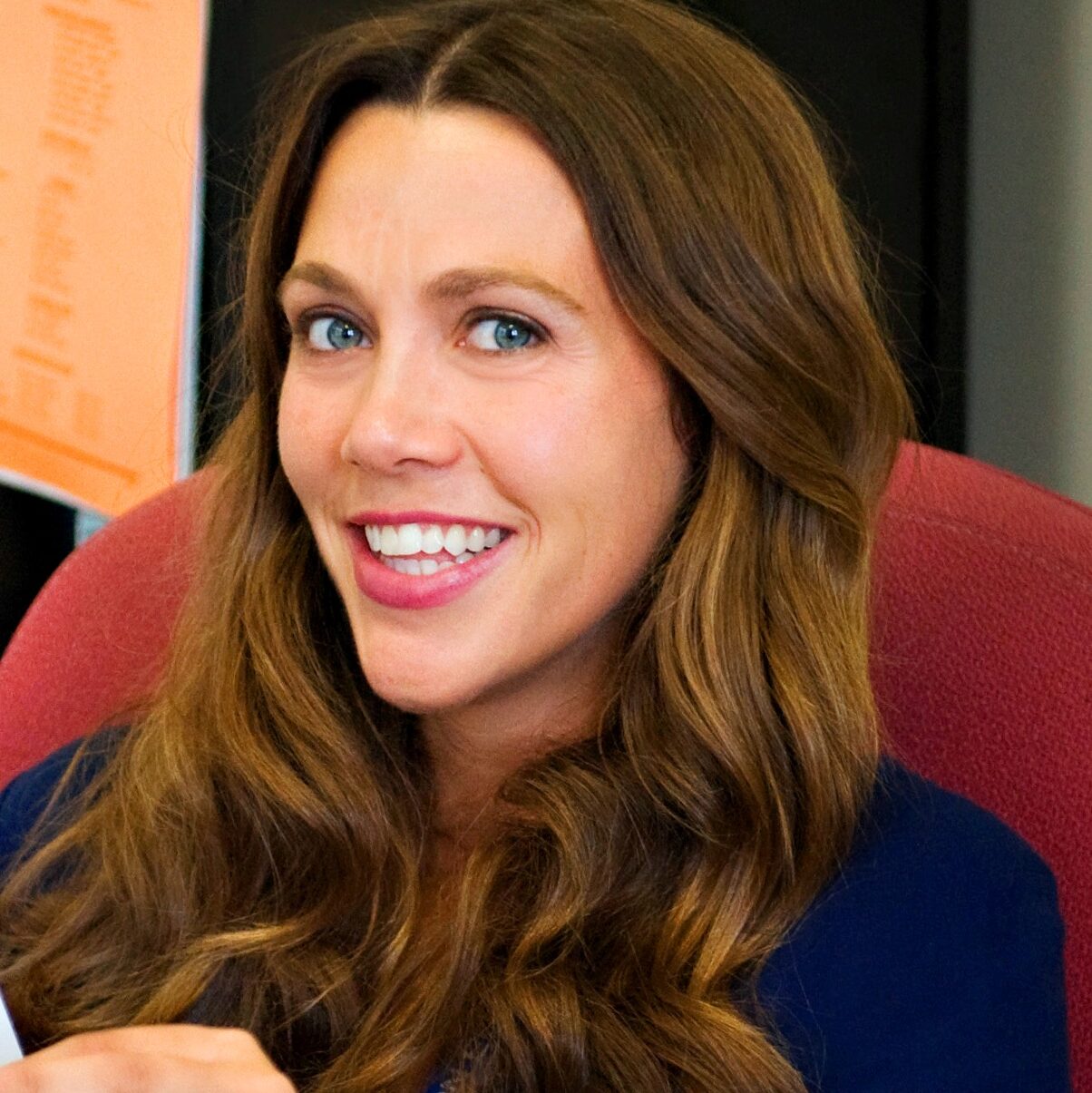 Ingrid Addison, Director of Admissions
Ingrid has called Richmond home for the last 18 years. Originally from Holland, Michigan, she landed in RVA to teach for Richmond Public Schools after graduating from Gordon College with a degree in Communication Arts. Having taught for three years with Richmond Public Schools, Ingrid transitioned to the Peter Paul Development Center where she taught and served as an education coordinator. In 2014, she went on to become a Site Coordinator with Communities In Schools at the formerly George Mason Elementary, now Henry L. Marsh. Ingrid is grateful to have been a part of the work of AJC from its inception. Many of her former students have attended the school. As the Director of Admissions Ingrid enjoys meeting with students and families. She lives in Richmond with her family.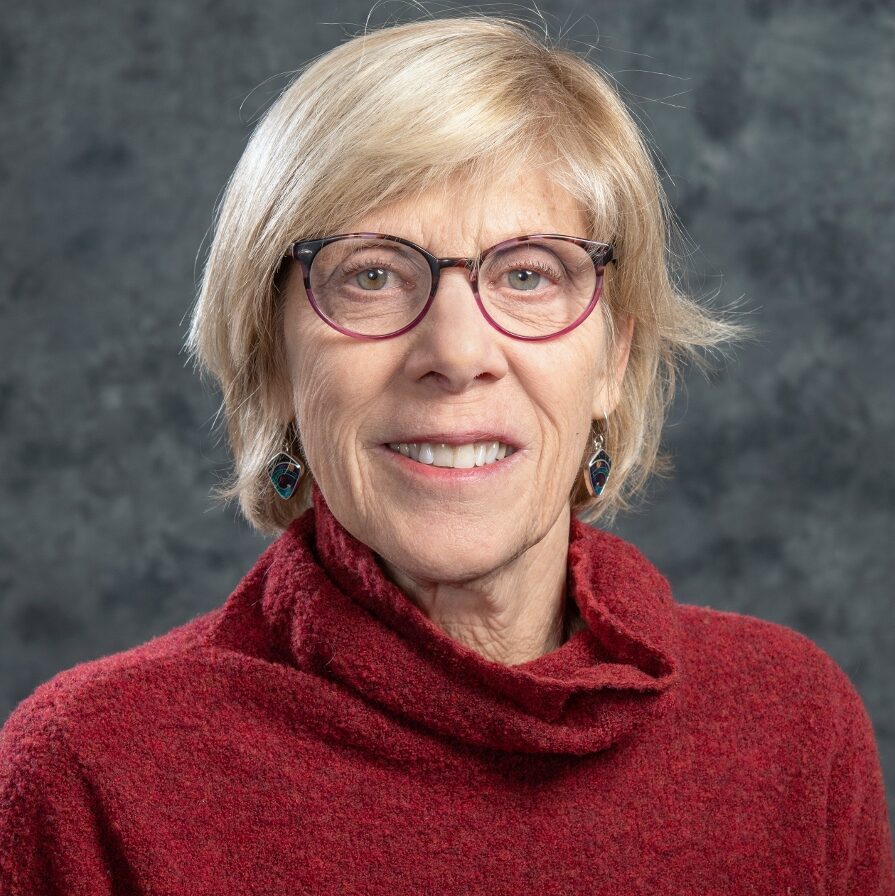 Carol Allen, Librarian
Carol is passionate about reading and is convinced that if she caters her approach to each student, the student will love reading. After graduating from college with a degree in History, she earned her Masters in Library Science at Columbia University. Because of her professional experience and interest in law libraries she completed law school at the University of Virginia. After graduation she moved with her husband to Richmond where she opened a public library at the Richmond Circuit Court. Carol enjoys working with children and teachers and is grateful for the amazing group of students and colleagues at AJC.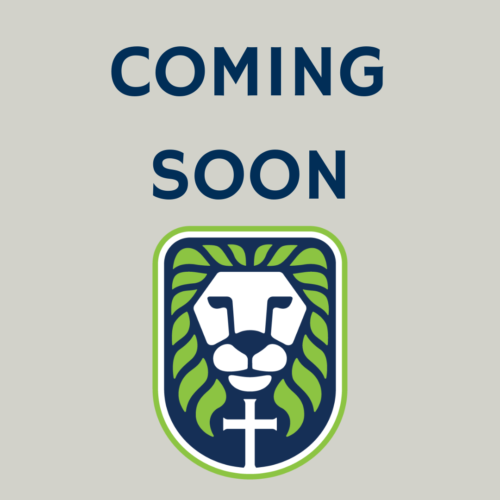 Kelsey Barnes, Outpatient Therapist
Kelsey is a Licensed Clinical Social Worker with a passion for helping youth address the impacts of trauma through individual expressive and play-based therapies. She graduated from James Madison University in 2014 with a BS in Psychology & Biology and from Virginia Commonwealth University in 2017 with a Master of Social Work. Prior to joining AJC, Kelsey spent four years providing mental health counseling to youth and adult survivors of domestic & sexual violence. When she's not in the office, she loves bird-watching, board games, and sleeping in.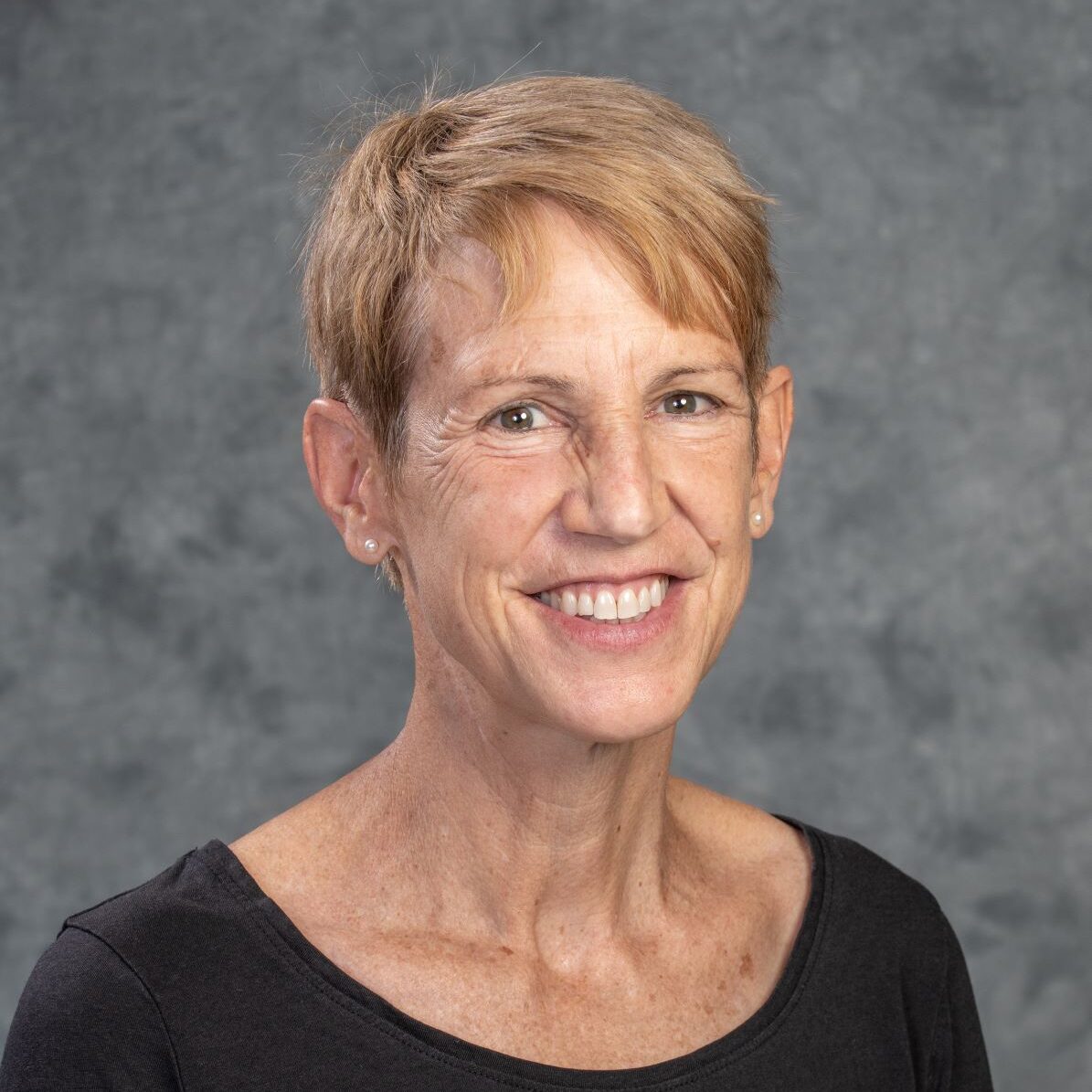 Susan Barstow, Director of Curriculum & Instruction
Susan has a BA from Amherst College and a PhD in English from the University of Virginia. Before coming to AJC, she worked at several schools in the Richmond area, most recently as Head of the Lower School at Sabot at Stony Point. Her job is to support teachers so that they can do their best work with students. Susan has three sons – one of whom also works at AJC, a husband who teaches at VCU, and a boisterous dog who adores children. She is grateful to be a part of the AJC family.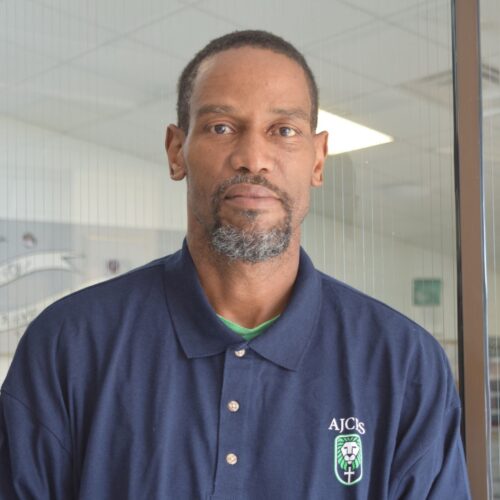 Kelvin Belton, Director of Maintenance
Kelvin has a passion for working with the youth of the East End. He loves to give back through sports and mentoring. As the Director of Maintenance, he enjoys interacting with all the staff and students each day. The opportunity to help students navigate these waters of life is something he will never forget nor take for granted!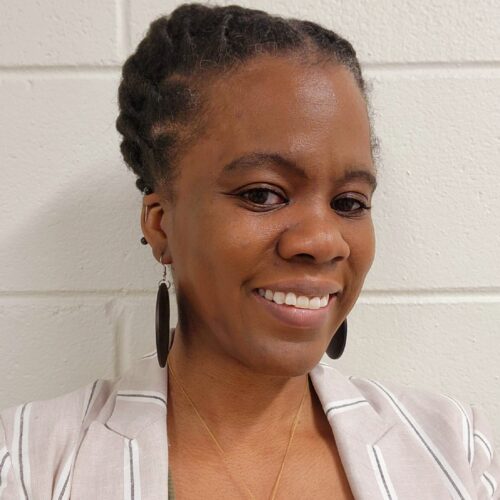 Christa Benton, Director of Counseling & Student Life
Christa, "Dr. C," is passionate about advocating and supporting others transform their unique challenges into successful outcomes. She is a Licensed Professional Counselor in the state of Virginia. She graduated from Clemson University in 2004 with a Dual BA in Architecture and Philosophy, South University in 2012 with a MA in Clinical Mental Health Professional Counseling, and Capella University with a PhD in General Psychology in 2019. She has an extensive resume in the mental health profession and is evolving her expertise in holistic wellness practices. When she is off duty from being the "shock absorber" and keeping all calm inside AJC, she enjoys meditating, the arts, and spending time with her family.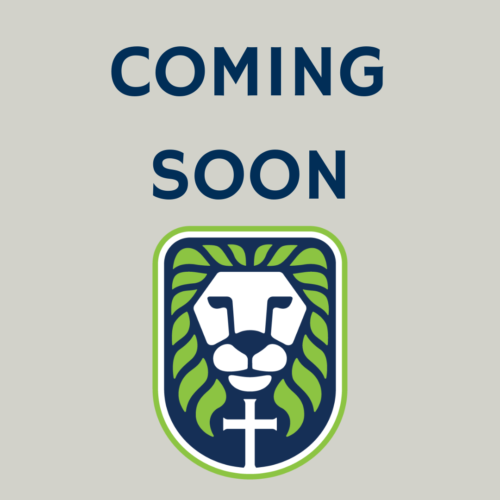 Bridgette Craddock, Maintenance Assistant
Bridgette began working at AJC in 2021 and has kept our campus spotless ever since. She is a mother of seven children and has 17 grandchildren. One of her favorite things to do is bake sweet treats. Be sure to inquire about her cakes when you see her!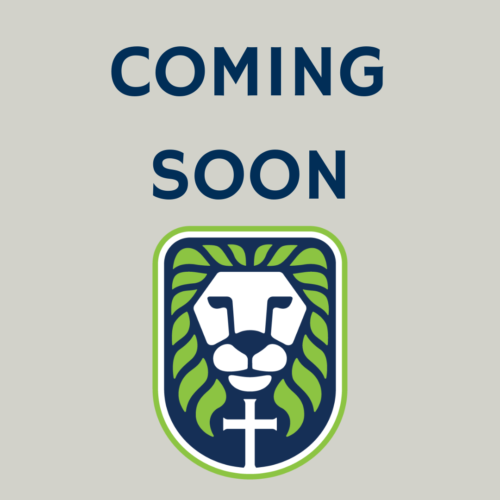 J'Nique Craddock, Lower School Kitchen Assistant
J'Nique is a mother of two beautiful kids, Jai'Vionn and Graezlyn. She is a Certified Nursing Assistant and enjoyed every part of that career, but she is very excited to work for AJC with the students and staff here on a new journey.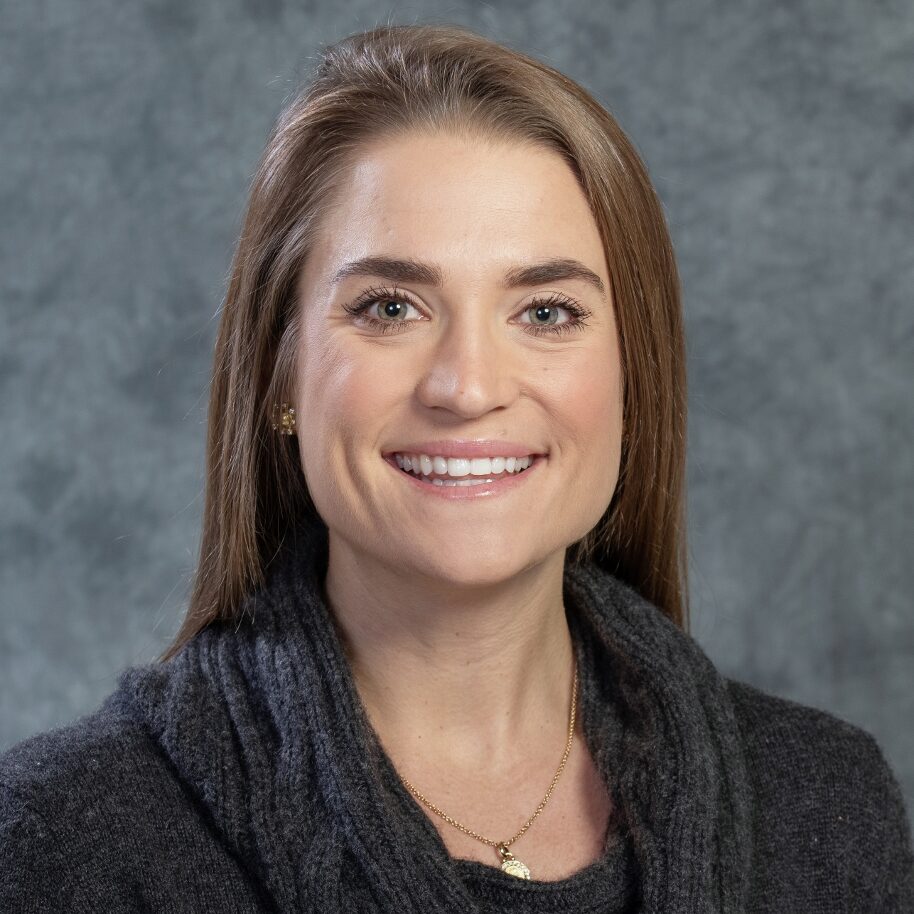 Mary Desch, Director of Graduate Support
Mary graduated from Longwood University in 2012 with a Bachelor's of Science in Social Work. She joined the AJC family her senior year of college as an intern, and after a few years of soul-searching, she returned back home to N. 29th Street to work with AJC graduates in February of 2015. Mary is humbled to be surrounded by her family every day at work (seriously- she and her husband, Toby, share an office) and is a proud mother to a bubbling baby boy.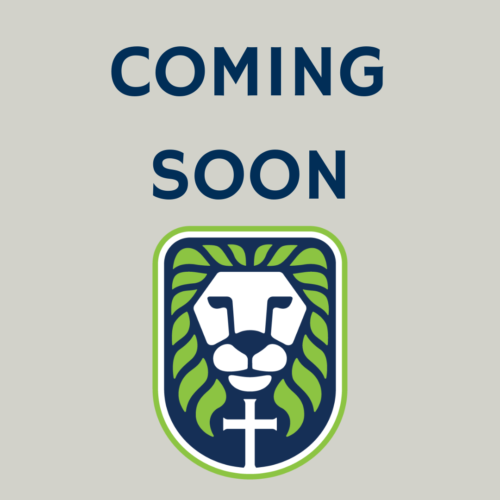 Lauren Eline, Kindergarten Classroom Aide
Bio coming soon!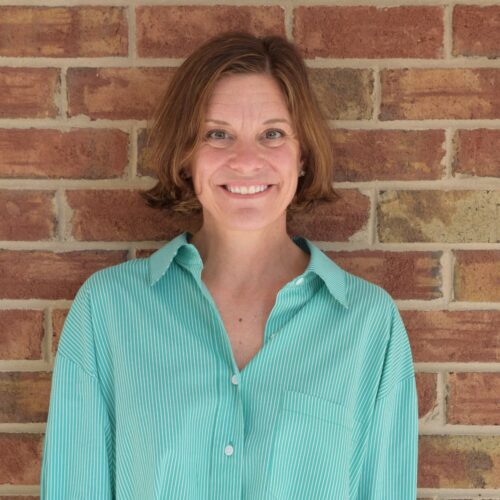 Jenesse Evertson, 1st Grade Teacher
Jenesse taught the inaugural second grade class at AJC last year and teaches the inaugural first grade class this year. Prior to that, she was the co-founder of bbgb tales for kids, where she acted as buyer for 7 years. She earned her Master's degree in Children's Literature from The Ohio State University and her PhD in Writing from UVA, and taught at both the elementary and university levels in both states (as well as in North Carolina). In her spare time she coordinates the lives of her immediate family, who are currently spread across three countries and two continents.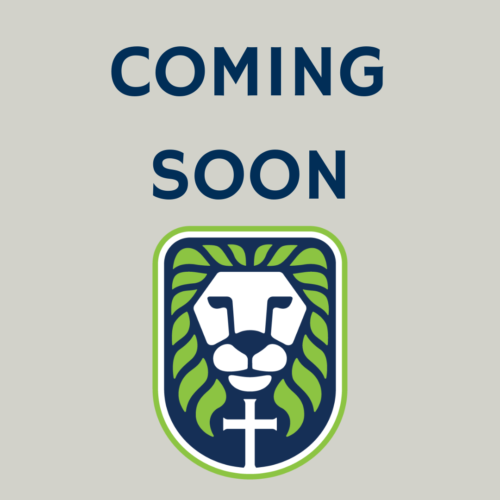 Noel Fauntleroy, Lower School Kitchen Assistant
Bio coming soon!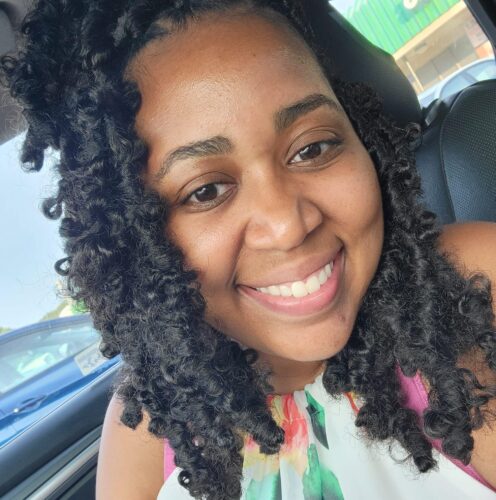 Grace Flanagan, 2nd Grade Teacher
Grace was born and raised in central VA. She graduated from James Madison University with a B.S. in Interdisciplinary Liberal Studies (Math, Science, and Technology Concentration) in 2012 and M.A.T. in Elementary Education in 2013. She then started working for Richmond Public Schools, teaching grades K-2. Grace worked there until 2022, when she joined the team at AJC.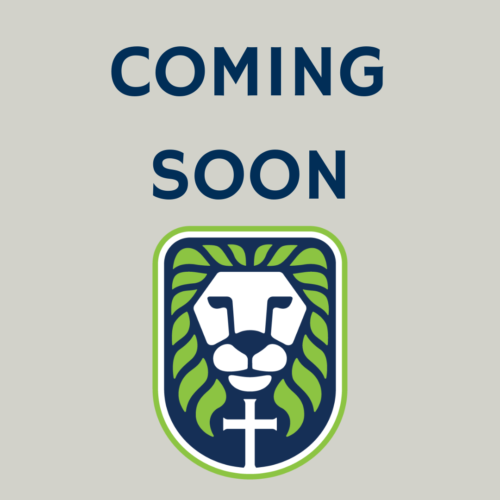 Theo Frankel, 2nd Grade Classroom Aide
Theo was born and raised in Richmond, Virginia. Although he was only hired in the Summer of 2022, he has been a volunteer and friend of Anna Julia Cooper School for much longer. While volunteering here at AJC, he discovered his passion for teaching and working with kids. Theo enjoys spending time with family, listening to music, playing or coaching soccer, and teaching among many things.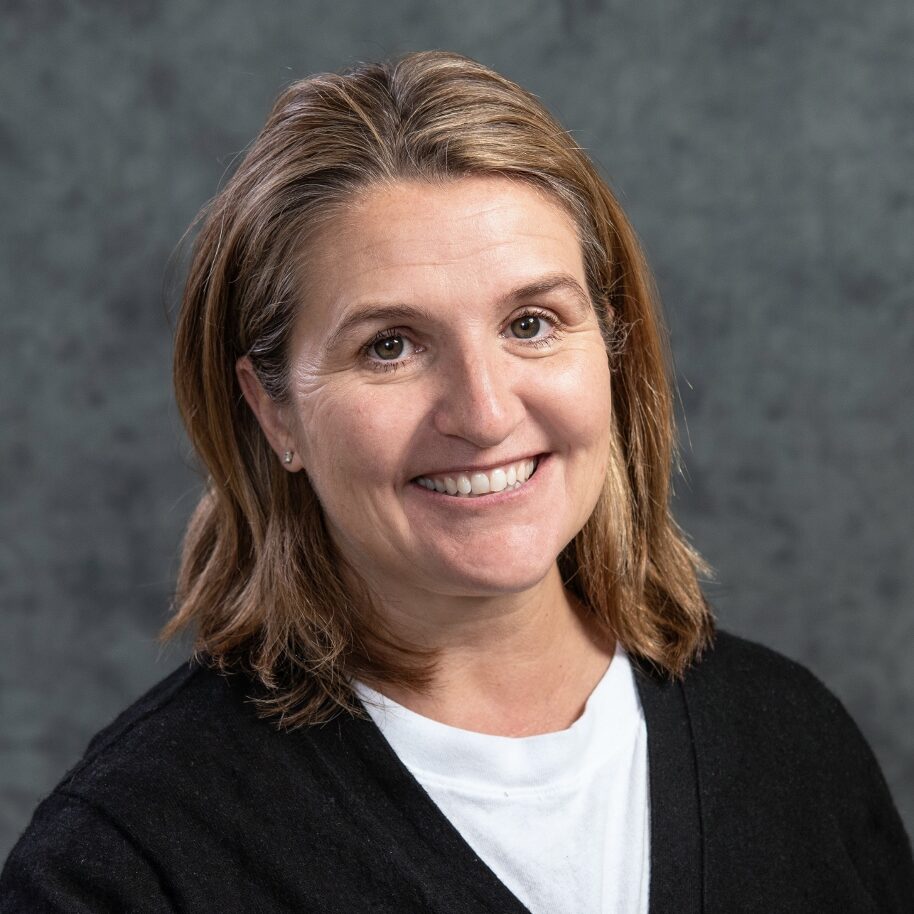 Christy Gore, 5th Grade Language Arts Teacher
Christy graduated from East Carolina University in 1989 with a B.S. in Elementary Education K-8 and a Reading Certification in K-12. She has over 20 years of experience in the classroom teaching in North Carolina and in Virginia, with several of those spent at Anna Julia Cooper as first our Reading Specialist and then as the 4th Grade Teacher. In 2022, she transitioned to a part-time position on the 5th Grade teaching team. When she is not in the classroom, Christy enjoys reading, volunteering in the community, eating pasta, and most importantly spending time with her five children and husband.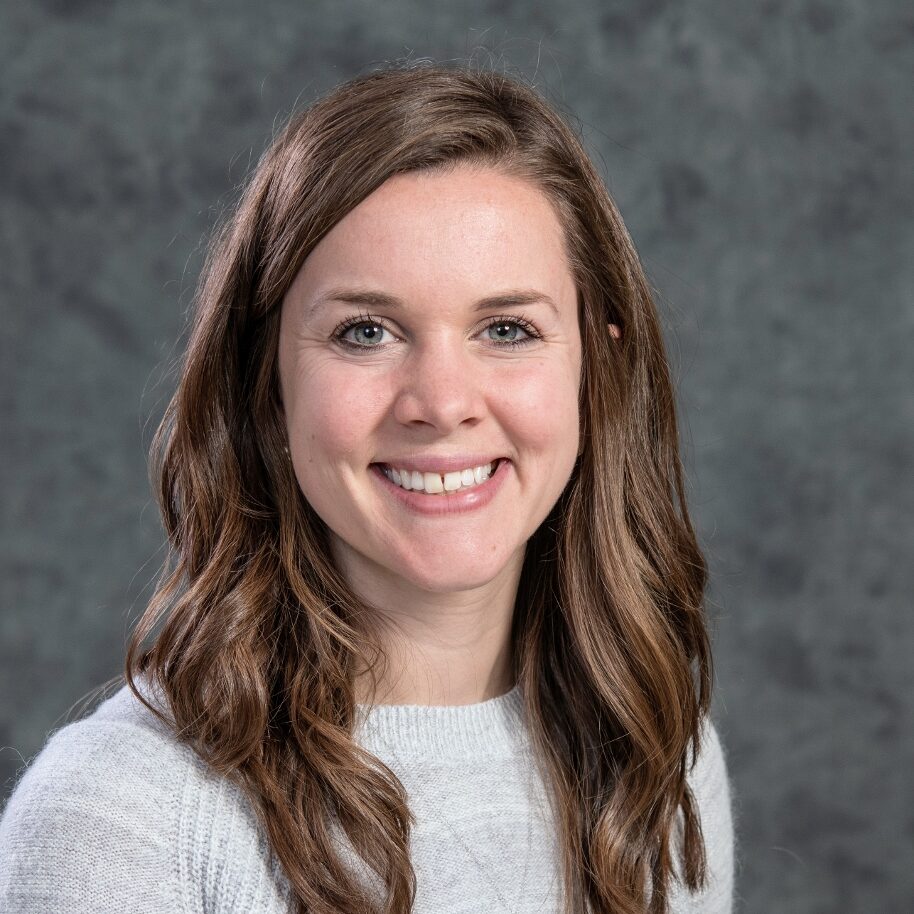 Abby Harsh, Middle School Math Teacher
Abby graduated from Gordon College in 2015 with a degree in Mathematics and Middle School Education. She taught middle school math for three years in Richmond Public Schools before joining the AJC family in 2018. Abby loves to spend her free time with her husband and son. Together, they enjoy baking yummy treats, going on adventures, and visiting friends and family.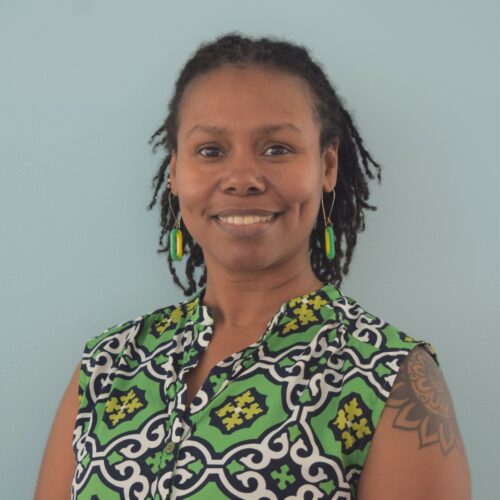 Mereal Hughes, Middle School Science Teacher
Mereal graduated from Virginia Commonwealth University in 1999 with a degree in Health and Physical Education (K-12). She taught middle school for 11 years in Henrico County. Prior to joining the team at Anna Julia Cooper in 2013, Mereal taught science, health and physical education for three years at All Saints Catholic School in Richmond.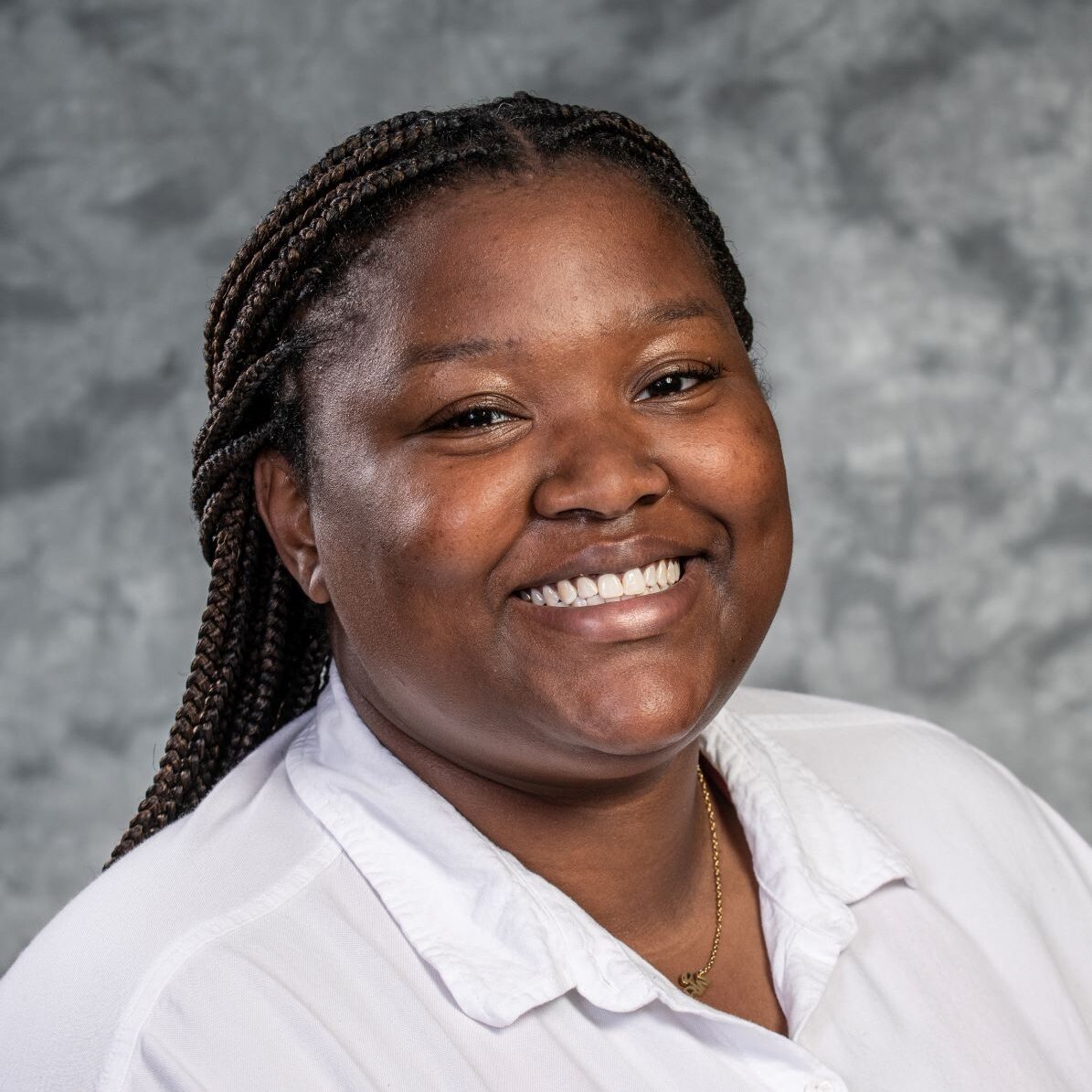 Lorin Johnson, Graduate Support Coordinator
Lorin Johnson may look familiar to some of you. She was a member of the first class to graduate from AJC back in 2012. She then went on to complete her high school years at Trinity Episcopal School. Lorin graduated from Randolph-Macon College this past May. Her impressive list of study areas consisted of Sociology, Communications Studies, Women's Studies, Black Studies, and Classics. Through her role here, Lorin works alongside Mary Desch and supports AJC graduates who are now in high school. Rumor has it that one of Lorin's favorite pastimes is annoying Toby Desch, Executive Director of UpRVA. Lucky for her, they share office space in our building. We are excited to have our first AJC graduate as a full-time staff member!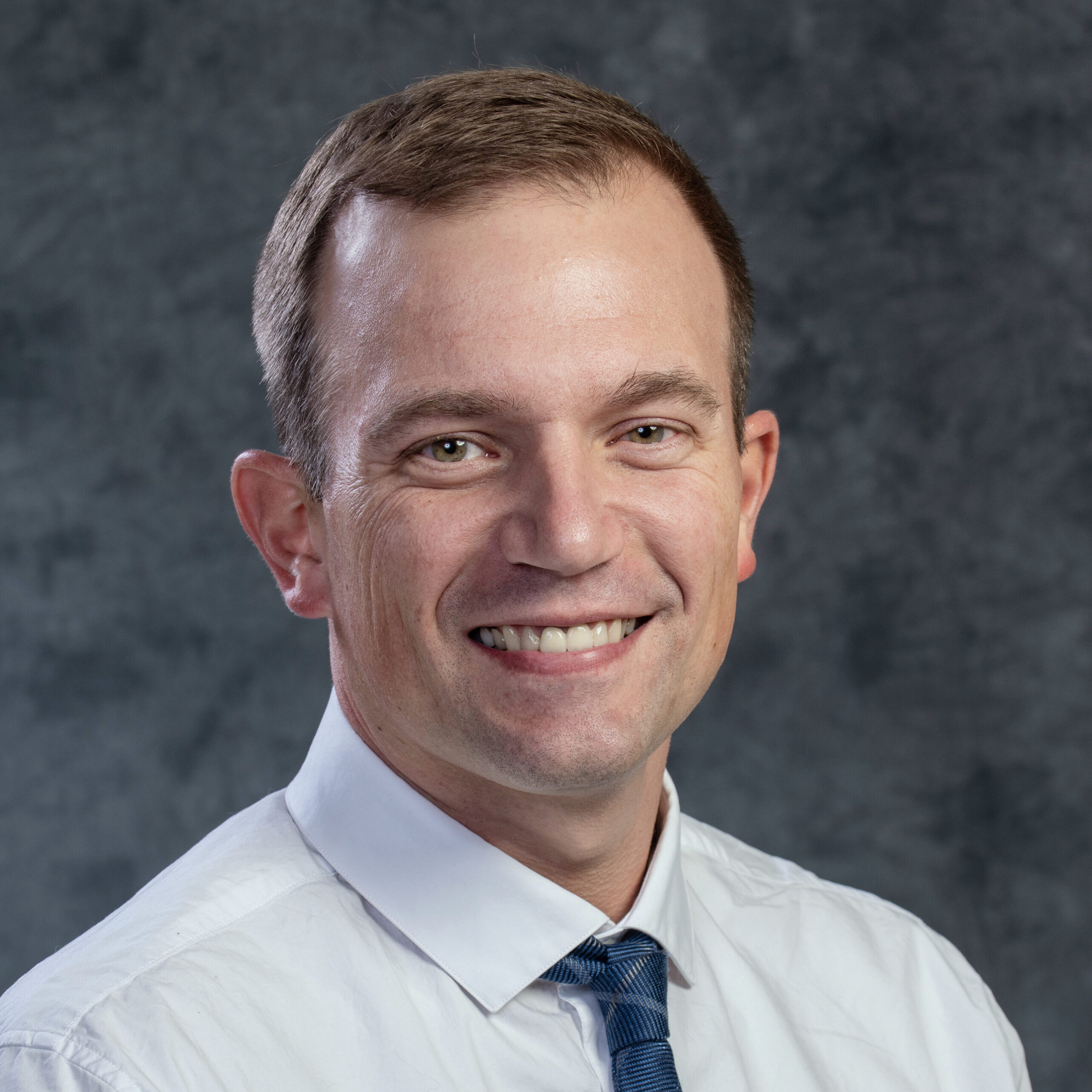 Brian Keiper, Middle School History Teacher
Brian graduated from Virginia Commonwealth University in 2001 with a B.S. in Marketing and completed his M.ED with honors from the University of Richmond in 2010. He spent seven years teaching Social Studies and History in Henrico County, concentrating mostly in Civics at Quioccasin Middle School. When he is not in the classroom, Brian enjoys coaching the AJCS soccer team, training for triathlons, hanging out with his rockstar daughters and wife, cheering on his beloved (2018 Super Bowl Champions) Philadelphia Eagles, and spoiling his two dogs. He joined the AJC team in 2013.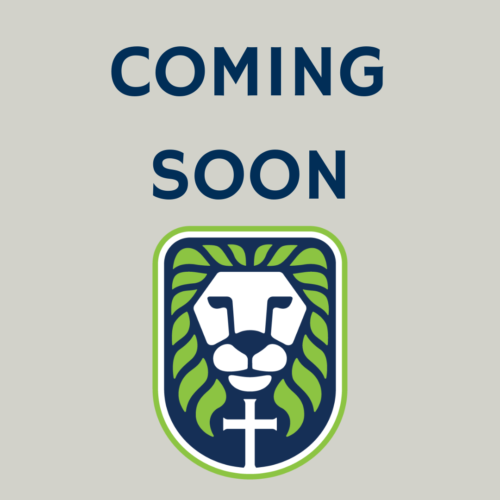 Gwyn Koenig, Title I Math & Reading Teacher
Bio coming soon!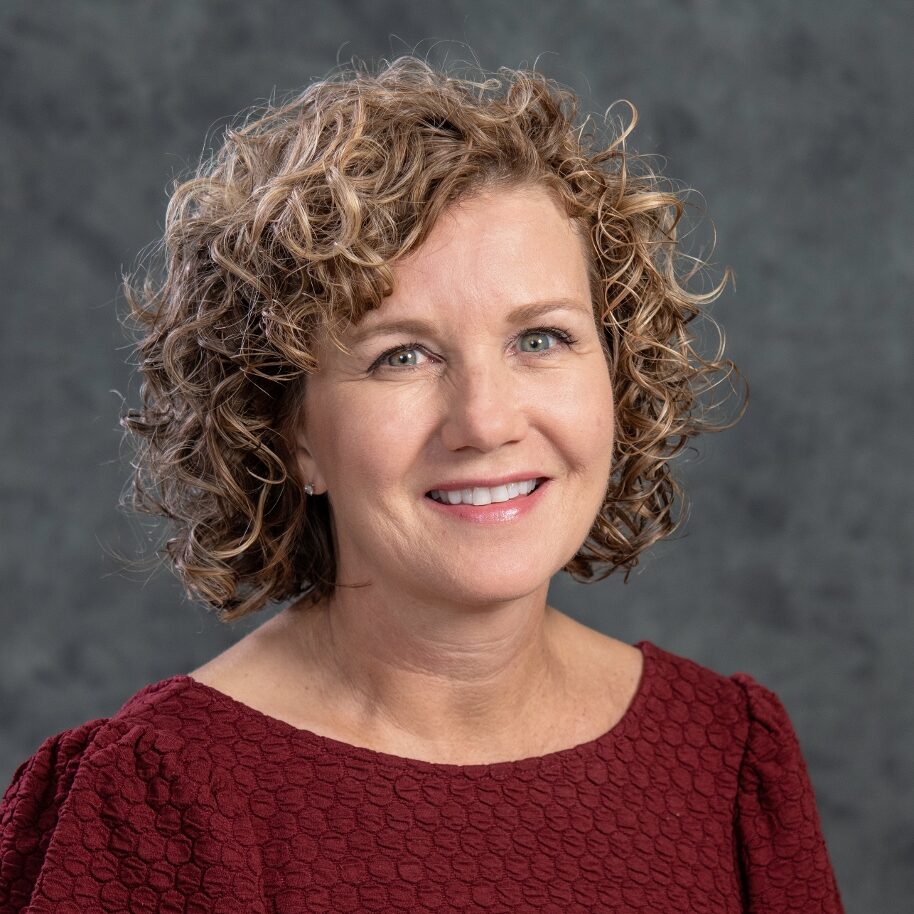 Laura McGowan, Director of Development & Communications
Laura relocated to Richmond in 2011 from Cleveland, Ohio where she was working at St. Ignatius High School as director of a community outreach and service-based learning program. Prior to that she worked at the Federal Reserve Bank of Cleveland in Corporate Communications and Community Affairs. She did her undergraduate work at Miami University and the London School of Economics and has an MBA from Case Western Reserve University. She picked up distance running in her mid-50s and hasn't missed the Richmond Half Marathon since.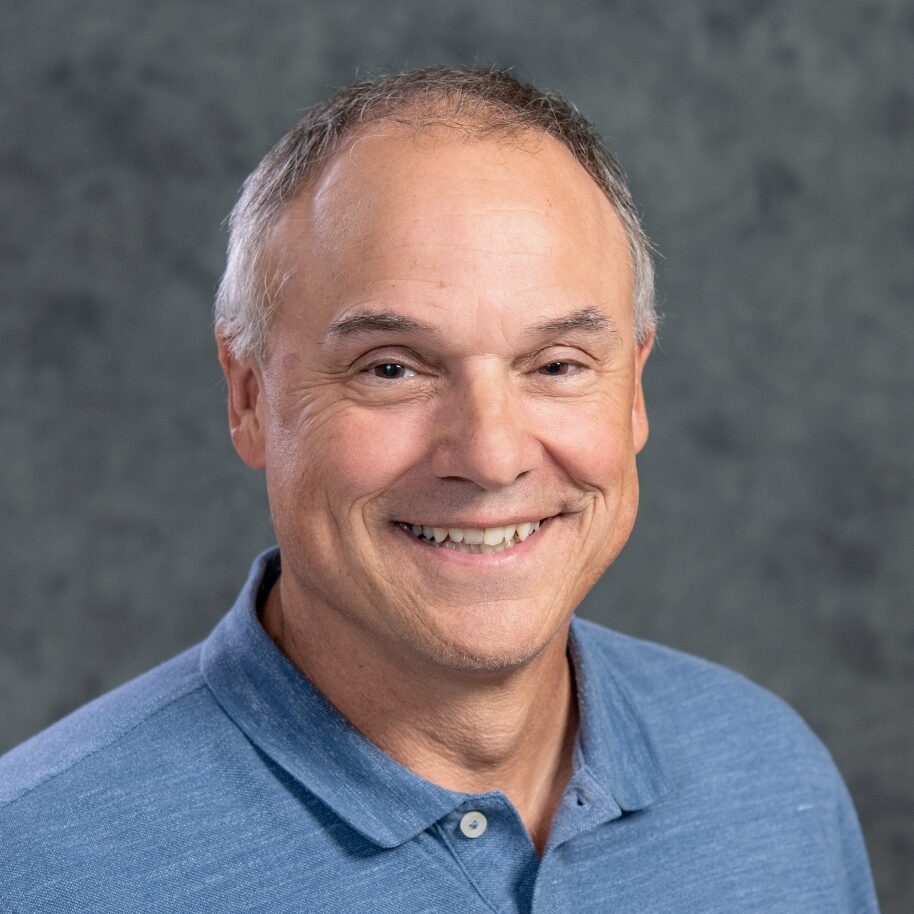 Steve McNamee, 5th Grade Teacher
Steve is a graduate of The College of William and Mary with a degree in Business Administration. After working several years in the private sector, he went back to school at Mary Baldwin College and earned his Masters of Art in Teaching degree. Prior to joining AJC in 2014 to teach the newly added 5th grade class, Steve taught for 15 years in Richmond Public Schools. He loves sports, especially baseball, football and golf.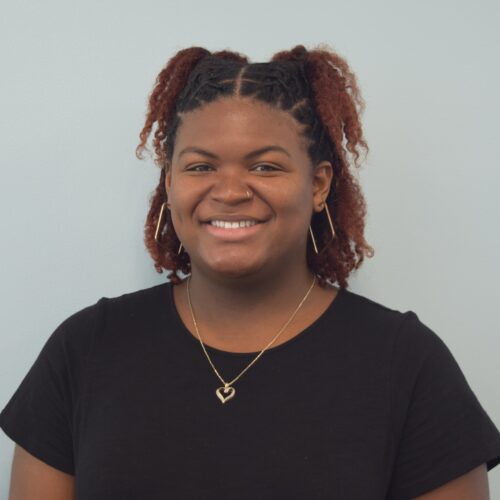 Shannon Moise, Behavioral Aide & Graduate Support Assistant
Shannon is a recent graduate from VCU with a Bachelor's in Social Work. She is a former thrower for the VCU Track and Field team and though that chapter of her life is over, her love for the sport will never die! She loves to work out, however now-a-days she has slowed down due to carrying precious cargo (she's due December 10th!). Shannon works alongside Dr. C helping our students emotionally and with the Graduate Support team to help AJC's rising 8th graders and alumni.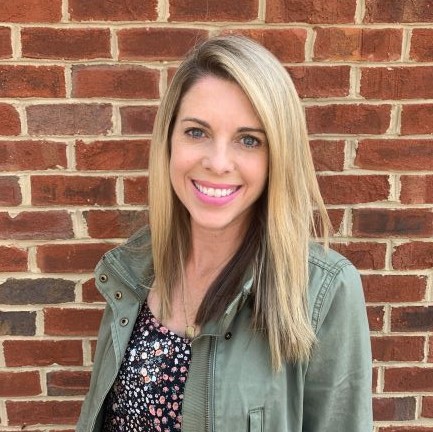 Krissi Morley, Development & Communications Associate
Krissi graduated from The University of Dayton in 2000 with a Bachelor of Science in Mechanical Engineering. She was a project manager in the medical device field for several years before discovering her passion for helping children reach their full potential while tutoring elementary students in Richmond's East End. In 2020 she began working at AJC to support the Development & Communications team. She is a Richmond CASA and has two teenagers of her own who keep her on her toes! She and her family love being outdoors (whether camping, hiking or skiing) and she feels blessed to be part of the AJC family.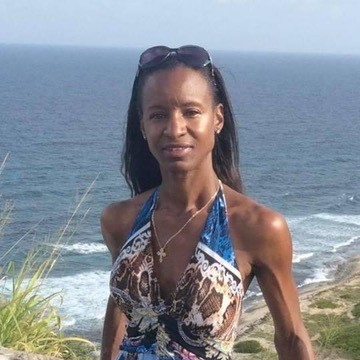 Julisa Robinson, Kindergarten Teacher
Mrs. Robinson, aka Ms. JAS, was born in New York City and attended Malcolm King College in Central Harlem. She received her Early Childhood Montessori teaching certificate and taught at West Side Montessori School in Upper Manhattan for several years. In 1992, Mrs. Robinson moved to Virginia, where she taught pre-k to lower elementary at Richmond Montessori School for over 25 years. In 2018, she returned to NYC and took the Lower Elementary Montessori training. Through her passion for developing child-centered places for independent hands-on learning, she helped establish Montessori programs throughout Virginia. In November of 2021, while serving as a member of the Virginia Association of Independent Schools, she had the pleasure of visiting Anna Julia Cooper School. She knew then that she did not want to leave and was looking forward to making AJC her new home.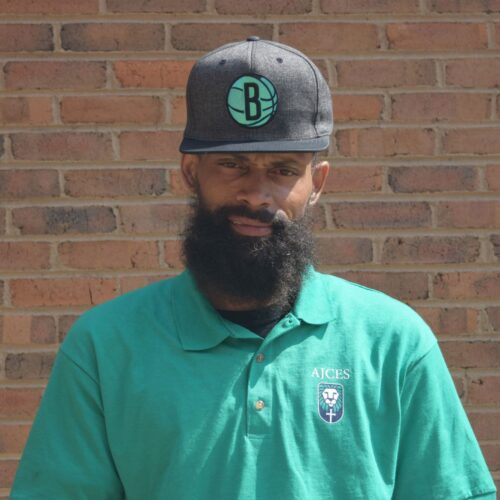 Jonathan Scott, Middle School Kitchen Assistant
Bio coming soon!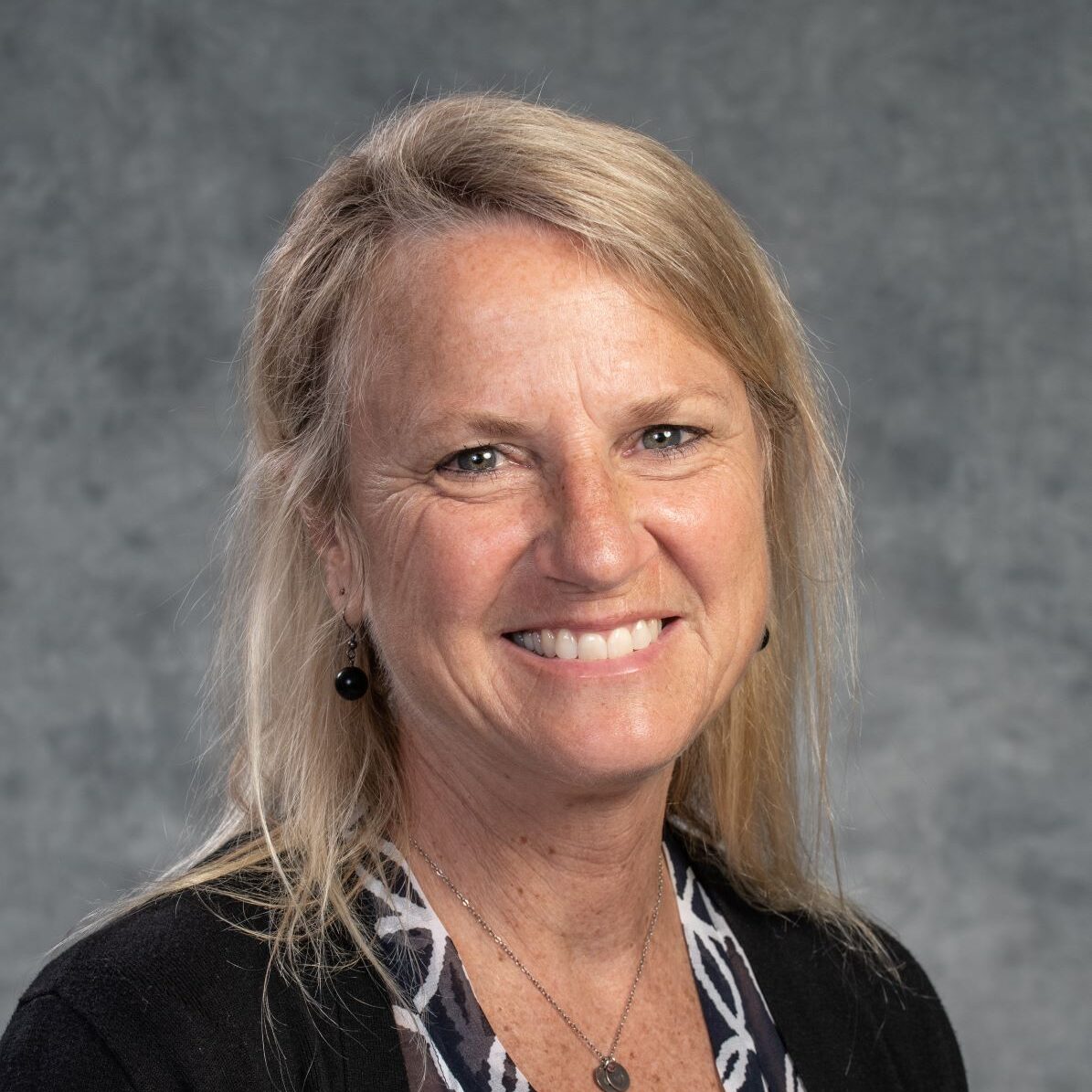 Laurie Shadowen, Middle School Math & History Teacher
Laurie, one of ten children, was born in Appleton, Wisconsin, but grew up in Mississippi, Iowa and Kentucky. She graduated from the University of Louisville with a BA in Psychology and later earned a law degree and teaching certification from the University of Richmond. Laurie and her husband, Leon, lived in New York City and the D.C. area before having 3 wonderful daughters. Laurie has been a teacher for almost 20 years and feels blessed to be part of the AJC family.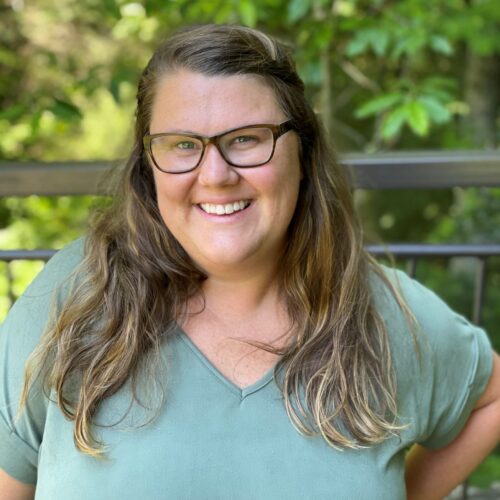 Victoria Sutton,4th Grade Teacher
Victoria graduated from James Madison University with her B.S. and M.A.T. in Elementary Education, and then she spent 6 years teaching 4th grade in Rockingham County. Victoria has also worked at Camp Alkulana for the past ten summers, and that is where she was first introduced to the students and mission of AJC. She relocated to Richmond when the opportunity to teach at AJC came up, and she couldn't be any more excited! In her free time Victoria likes reading, camping, travelling, and learning about different cultures. She is one of 8 children and loves spending time with her 16 nieces and nephews when she gets the chance.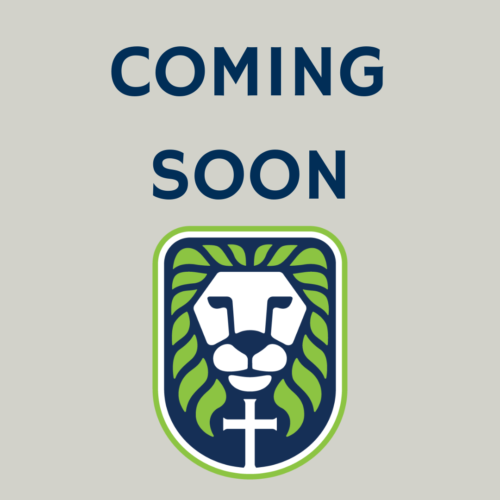 Sam Trepp, Middle School English & Science Teacher
Sam graduated from Virginia Military Institute with degrees in Political Science and Arabic Language. After spending a few years teaching in Mobile, AL and earning his M.Ed. from the University of Notre Dame, he is returning home to Richmond to join the AJC family. Sam could not be more excited to teach, coach, and be part of this wonderful community of students, staff, and families.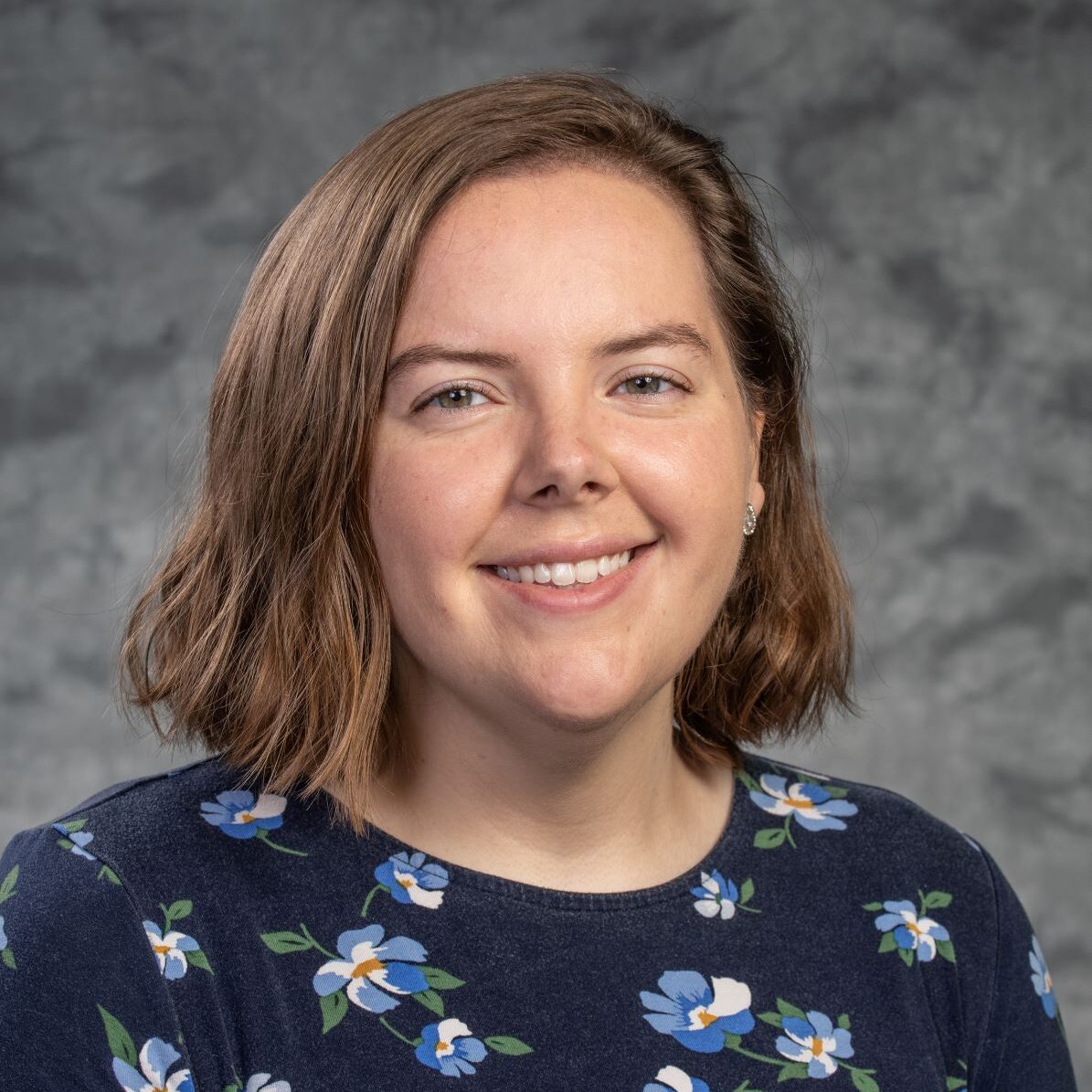 Paige Trivett, Donor Relations Coordinator
Paige was born in Colonial Beach, VA, but has called Richmond her home since 2015. She graduated from the College of William and Mary with a degree in Marine Biology. She was an outdoor educator at Blue Sky Fund and taught 5th grade in St. Andrew's School's Extended Day program before joining the AJC team. She very much enjoys serving as the school's go-to photographer, even though the middle schoolers scowl every time she pulls out the camera. When she is not at school, you can find her exploring down by the James River or immersing herself in the vibrant food and music scenes in Richmond.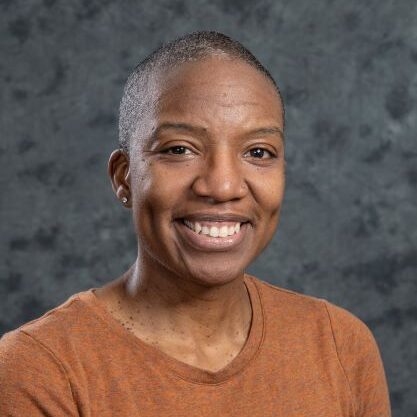 Shola Walker, Coordinator of Food Services
Shola Walker, a native of Richmond, started her college education at the University of Hartford as a music theatre student but later transferred to VCU to pursue an English degree. Performing arts was her first career but her heart was always in the kitchen. Having been born into a large family and cooking for cast mates during her professional career, Shola decided to try her hand at cooking professionally in 2010. She worked in bakeries and restaurants around Richmond (WPA Bakery, Julep's New Southern Cuisine, and Nota Bene) and even her own bakery Mahogany Sweets before settling in with AJC in the spring of 2020. Shola is also an adjunct staff member of Shalom Farms where she teaches cooking classes. Her work in food is primarily focused on bringing culturally relevant dishes and health together.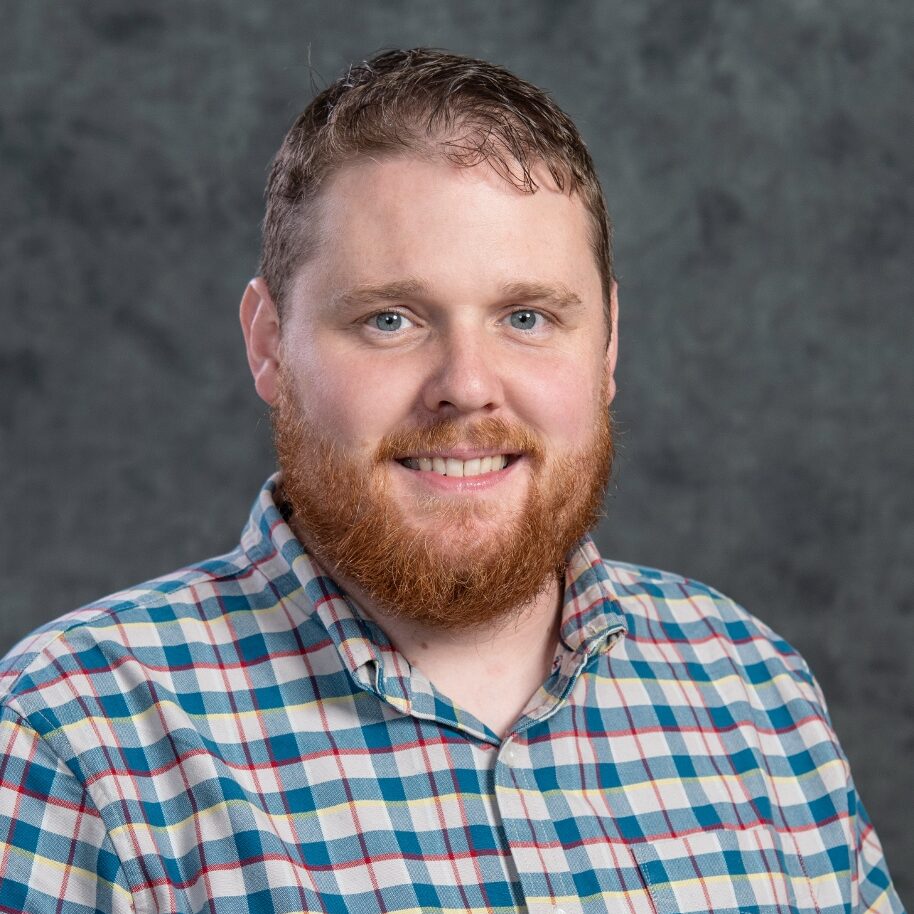 Ian Weber, Administrative Coordinator
Ian grew up among the farms of Northwest Ohio. He graduated in 2012 from Montana State University with a degree in Film & Theater. He moved to Richmond in 2018 where upon arriving he started a weekly Board Game Club and Chess team at AJC. In 2019 he joined the AJC family full time.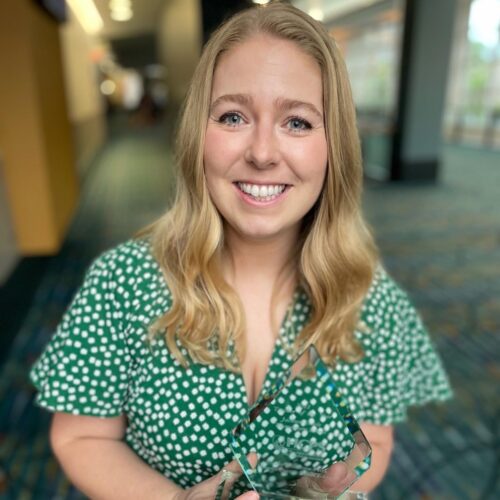 Emily Williams-Fritz, 3rd Grade Teacher
Emily is a 2014 VCU graduate, with a Masters in Elementary Education. She has taught for 8 years in Henrico Public Schools, where she received a Teacher of the Year award, before kicking off her 9th year by joining the staff at AJC this fall. While she is a Franklin County, VA native, Emily has called Richmond home for the past 15 years. In her free time she likes to read, cook amazing meals in her home kitchen, and travel the world with her husband.